Big Energy Saving Winter Campaign
7th December 2021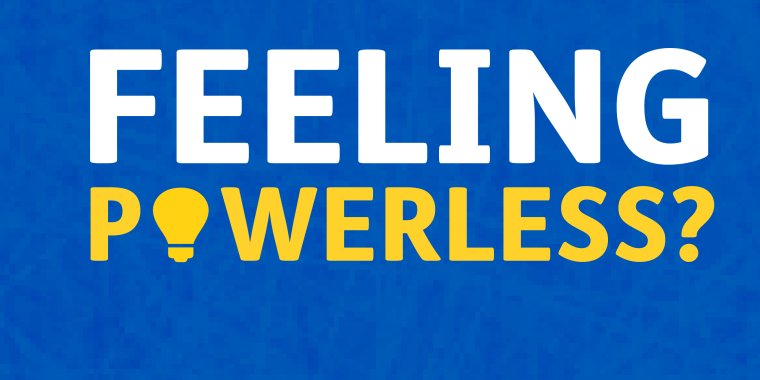 Feeling powerless? We'll help you manage rising energy costs.
This winter, many of us are worried about our energy bills. Prices have gone up, but for lots of us our incomes have stayed the same or even fallen. But the Parkhead Citizens Advice Bureau is here to help. Contact us for help with your home energy this winter, or see our advice about common energy issues below.
Have you been allocated a new supplier?
A large number of energy suppliers have exited the market in 2021, so many of us have been allocated a new supplier. If you experience this, it is advisable not to take any action and allow the process to complete. Your new supplier should automatically put you onto their standard variable (default) tariff, which is likely to be the most cost-effective option. People are being advised not to switch supplier at the moment, but if you are worried about this, please contact us.
Using a prepayment meter?
Worried about topping up your meter too often? Energy suppliers are obligated to offer assistance to their prepayment customers, so don't hesitate to contact them if you are struggling. If you are repaying a debt through the meter, remember that the supplier must take into account how much you are able to pay. If you are struggling to top-up your gas or electricity meter, or are already disconnected from your supply, crisis support may be available. Contact us and our advisers will be able to help.
Needing support with home energy bills?
You aren't alone. Due to a variety of factors, increasing numbers of people are worried about covering their energy costs this winter. Parkhead CAB can help correspond with suppliers, discuss repayment plans for any debt and identify any trust funds which may be able to help. Our support is not limited to gas and electricity – we can also help with unregulated markets such as oil, LPG or heat networks. You can also read our online advice about what to do if you're struggling to pay your bills and check our Money Map tool.
The cheapest energy is the energy you don't use. Energy efficiency upgrades are a great way of improving the warmth of your home, but support schemes can be difficult to navigate. Contact us for support with improving the energy efficiency of your home or read these tips from the Energy Saving Trust.
You can contact Home Energy Scotland for free and impartial advice on how you can make your home more energy efficient and information on grants and loans available - call 0808 808 2282.
Could greener heating save you money?
In order for Scotland to cut its greenhouse gas emissions, many households will have to move to new types of heating systems and vehicles in the coming years. This will be a big change, but advice and support is available from our Bureau. Smart meters are the gateway to access new energy technologies, but not all households have them yet, and many people are unaware of their benefits. Our advisers are able to discuss this with you, or you can go online at Smart Energy GB. Everyone can play a part in helping Scotland to meet its net zero target by 2045, even small everyday changes can help. Speak to your local bureau to find out your options or read more from Net Zero Scotland.
Shocked by the cost of electric heating?
Many people using electric-only heating have a complex meter with different rates, which can sometimes be difficult to understand. You many also have storage heaters, which can be tricky to operate. Contact usand our advisors will be able to talk you through using these, to help use energy efficiently. New heating technologies, such as heat pumps, also run off electricity. Our advisers can help with this too and talk you through your options.
Our advice is free, confidential and impartial. You don't need to feel powerless about rising energy costs. We're here for you this winter.